With citizen mobility, we offer an agile implementation platform for jointly solving mobility problems in cities.
Work collaboratively with relevant stakeholders

Benefit from creative and agile way of working

Developing citizen- and user-centered solutions in a structured way

Test and validate prototypes in their real environment
#Urbane Experimente #Co-Creation #Prototyping #Bürgerbeteiligung #Datenanalyse
Added value for ...
Corporates
Collaboration with cities and start-ups

Introduction of relevant problems from the own company context

Creative and agile way of working
Cities
Easy collaboration with companies and start-ups

Concrete solutions to relevant mobility problems

Creative and agile way of working
Start-ups
Collaboration with established companies and cities

Further development and validation of your solutions

Creative and agile way of working
Vier Bausteine
Kollaborativ
Einbindung relevanter Stakeholder in unser starkes UnternehmerTUM Ökosystem
Bürgerzentriert
Bedürfnisse von Bürgerinnen und Bürgern im Rahmen von User Research verstehen und eine Community aufbauen
Datenbasiert
Umfassende Erhebung und Analyse von quantitativen und qualitativen Mobilitätsdaten
Experimentell
Erprobung von Prototypen unter Realbedingungen im urbanen Kontext
Strukturierter Prozess
Während des viermonatigen Meta-Sprints nutzen wir agile und co-kreative Methoden, um relevante Probleme zu identifizieren und innovative, bürgerzentrierte Lösungen zu entwickeln. Dabei bringen wir theoretische Ansätze in die Realität, um sie mit echten Nutzern unter Realbedingungen zu testen. Am Ende des Projektes haben wir gemeinsam einen validierten Prototypen entwickelt.
Infos zu aktuellen und abgeschlossenen Projekten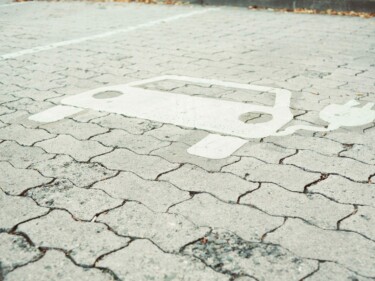 Urban Electric Charging Experience of the Future
Meta-Sprint #4
seit Januar 2021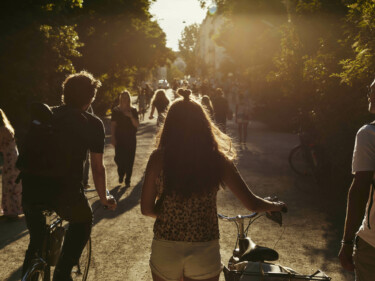 Meta-Sprint #3
April - August 2020
Im Rahmen des UMPARKEN Experiments wurde ein Konzept entwickelt und Lösungen getestet, mit dem Ziel Mobilität und öffentlichen Raum im urbanen Kontext zu transformieren.
Zur UMPARKEN Website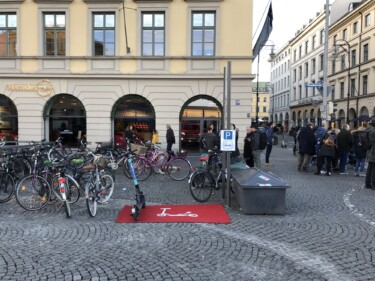 Sichere Kreuzung / Sharing Scooter / Radverkehr
Meta-Sprint #2