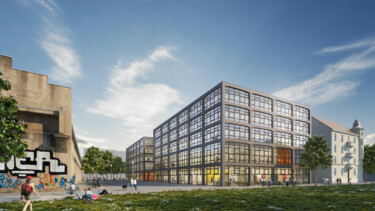 In cooperation with Alphazirkel. Supported by UnternehmerTUM & Digital Hub Mobility.

Call for Start-ups
Start-ups set impulses as innovation engines, they provide power for growth, renewal and optimisation. Established SMEs are the core of the German economy and have economic expertise, technical know-how and the right infrastructure. Both can learn and profit from each other - as long as they know how.
- What happens when corporate cultures clash?
- When ideas don't work as hoped?
- When the needs in the economy change?
- What types of cooperation are there?
At VDA Future Tech Days three CEOs will talk about their problem spaces in exciting reverse pitches and are looking for start-ups for innovative solutions.
- Jörg Steins, CEO; KAMAX Group
- Helge Förster, Managing Director, HÜBNER Group
- Dr. Ing. Norbert Neumann, President SKF Automotive
In addition, top-class speakers will discuss the cooperation between automotive companies, suppliers and start-ups:
- Hildegard Müller, President of the VDA
- Florian Weig, Head of BMW Group Corporate Strategy
- Jörg Hofmann, CEO LEVC
- Dr. Sven Scheuble, Vice President & Partner Siemens Advanta Consulting
- Prof. Dr. Christian Mohrdieck, COO cellcentric
- Thomas Hausch, COO SonoMotors
Event date:
July 05, 2021: 4:30 pm - 9:00 pm
July 06, 2021: 08:30 am - 06:00 pm
Location:
Munich Urban Colab, Freddie-Mercury-Str. 5, 80797 Munich, Germany.
There are still a few tickets available for on-site participation. If you are interested to take part on site, please contact us by email using the button below.
Alternatively, you can follow the event via livestream on www.vda.de. The conference link will be published there shortly.

*Covid-19 Information:
Entry to the event is only possible for registered participants. Currently, either a negative Corona test (current day) or proof of a full Corona vaccination/recovery is also required. Please observe the AHA rules and wear a FFP2 mask inside Munich Urban Colab