Electric vehicles are only as green as the electricity used for charging. That's why we create transparency regarding the origin of power.
At the Digital Hub Mobility we teamed up with corporate partners and startups to develop a digital solution that makes the origin of charging power transparent, taking the physical reality of the grid into account. Thats how we will provide precise CO2-emission data for sustainability reporting, easy smart charging, and ultimately reduce the carbon footprint of electric fleets.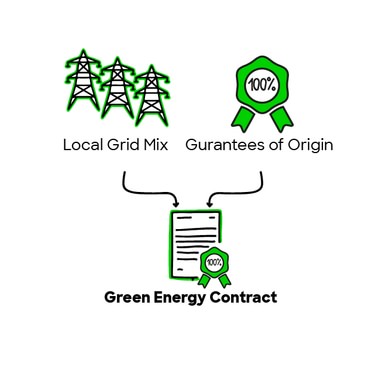 Green power contracts reduce electricity-associated CO2 emissions without reflecting the physical reality of the electricity grid.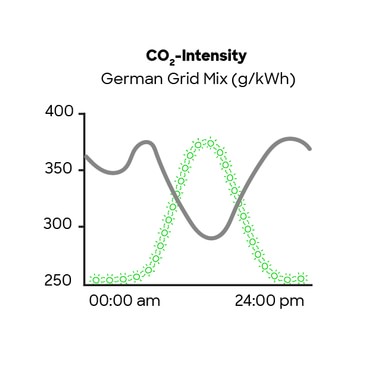 The generation of renewable energies fluctuates depending on location and time. Accordingly, the CO2 intensity of grid electricity fluctuates.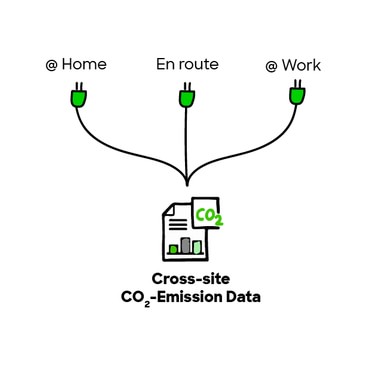 In order to accurately capture the carbon footprint of electric fleets, we must calculate the CO2-intensity of the power mix at the time and place of the charging session.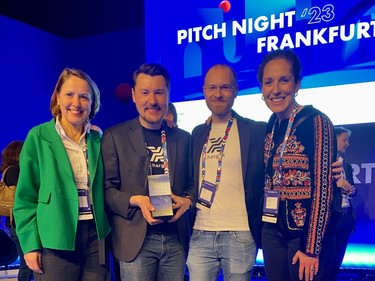 ChargeX gewinnt den Digital Hub Award 2022
Am 07.03.23 fand die jährliche Pitch Night der Digital Hub Initiative des BMWK in FFM statt. Wir freuen uns mit den Siegern!
Mehr lesen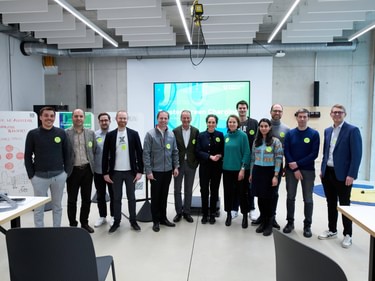 Starting now: Trusted Green Charging 2.0
We are happy to announce that we will be continuing the project together with old and new partners.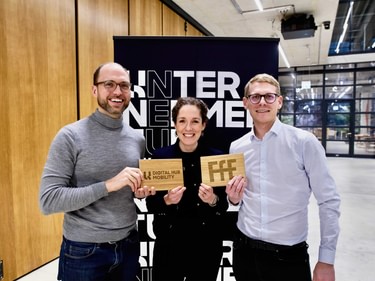 Welcome FfE!
The Munich-based research institute is now official partner of Trusted Green Charging.
Mehr lesen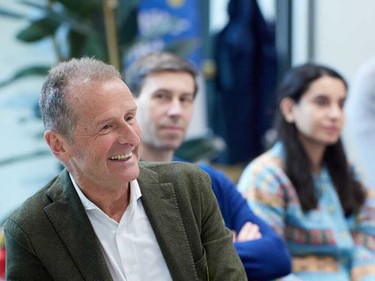 Special Guest Herbert Diess visiting the Digital Hub Mobility
On February 13th, Herbert Diess, former CEO of VW came to visit the Digital Hub Mobility and discussed the future of sustainable charging infrastructure with us.
Mehr lesen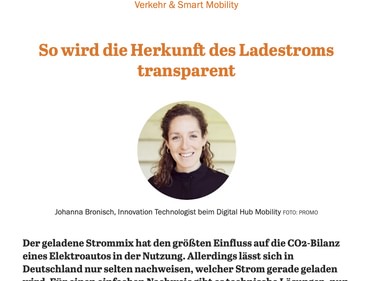 Trusted Green Charging covered in the Tagesspiegel Background
Find out what we archived together with our partners in 2022.
Mehr lesen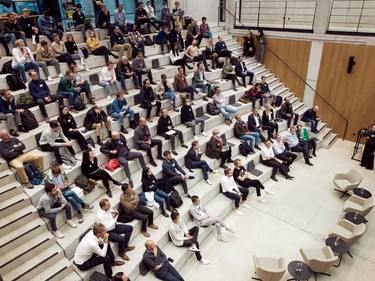 Thanks for being our guests!
On November 7th, we held celebrated the end of Trusted Green Charging 1.0 at the Munich Urban Colab. Thanks to everyone who joined!
Mehr lesen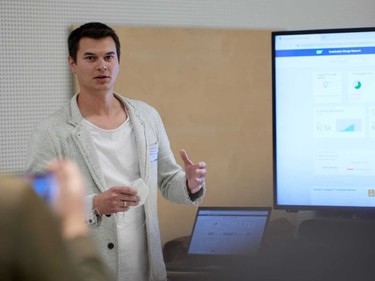 Johannes Weber
Solution Manager, SAP E-Mobility
"Sustainability is relevant more than ever - SAP enables companies to become more sustainable. With our Trusted Green Charging project, we are working together with partners on providing sustainability solutions for a green future."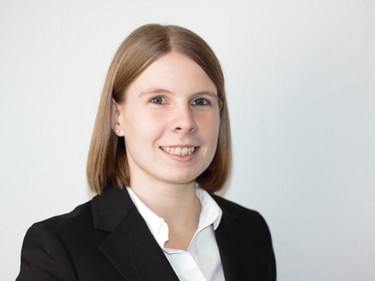 Saskia Fruth
Data Scientist, Innovation Center IABG
"At the innovation center at IABG we are constantly striving to develop innovative, safe & secure, and sustainable technologies. We believe cooperating with valuable partners is key for moving towards a sustainable, green future. Therefore, we are bringing in our expertise in Data Science & AI, Safety & Security, Human Factors Engineering, and more to build a sustainable prototype in the Trusted Green Charging Project."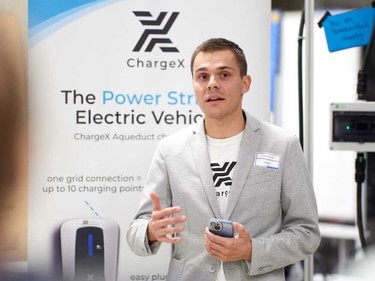 Lukas Bobinger
Digital Services, ChargeX
"As a Startup we are dependent on good partnerships, to drive our innovation fast. We are faced with the task of combining the energy and mobility sectors. We can only do this if all stakeholders pull together."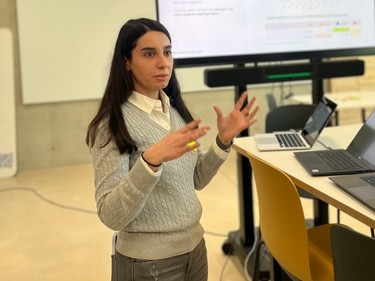 Maliheh Haghgoo
ICT Engineer, E.ON
"As digital R&D unit of E.ON, Future Lab delivers new digital technologies and intellectual property that empower sustainable innovations at E.ON.Together with the business, we explore innovation opportunities, discover technical solutions, create prototypes and reintegrate them into their operational business environment."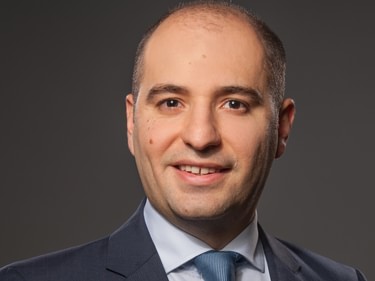 Fisnik Musai
Product Owner ÖkoHeld App, Bayernwerk
"A key factor in the success of the energy transition is aligning local green energy generation to local consumption. Our journey as a team starts with e-mobility. We want e-cars to physically charge "green energy" and businesses and individual drives to benefit from it."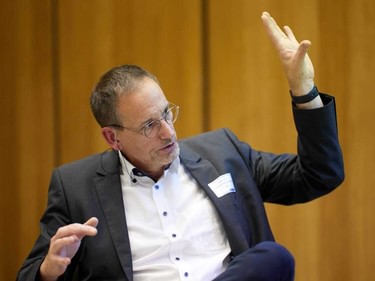 Ulrich Scholl
Chief Product Owner, SAP E-Mobility
"The world needs to move to Green Energy Systems, where various ingredients need to come together in sustainable business models. To achieve this, a strong ecosystem of partners is key. The team brings all relevant skills and capabilities to the table to define and validate options."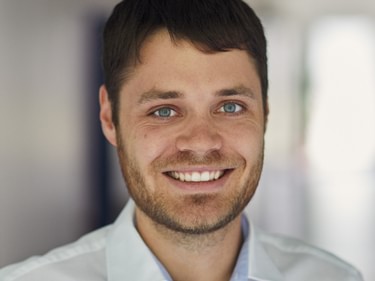 Alex Bogensperger
Head of Digital Innovation and Data Analytics
"Decarbonization cannot be achieved without digitization. At FfE its our goal to connect all areas of the energy transition, leverage synergies and create new solutions. We would like to contribute our expertise of the energy sector and its regulatory framework and push the boundaries of what is possible."
Hardware-basierte Kennzeichnung von lokal erzeugtem Solarstrom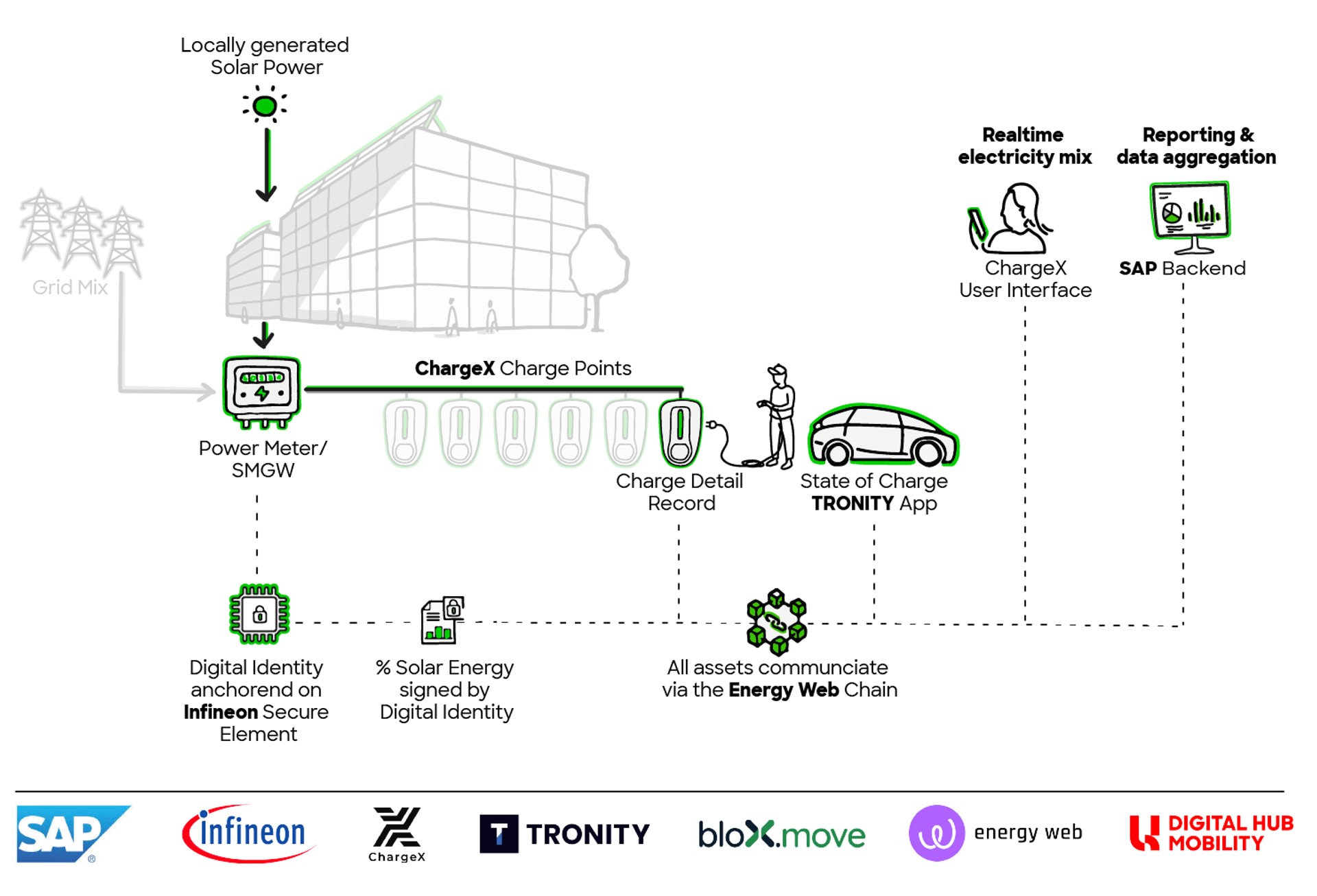 In order to account for trading locally generated electricity between building and electric vehicles with respect to price and CO2-emissions, we are developing a distributed-ledger-based audit infrastructure in combination with the SAP E-Mobility Solution. The necessary tamper-proof connection of the physical and digital world is based on Infineon's Secure Elements public-key infrastructure. In combination with the open source stack of Energy Web and bloxmove, the stakeholders involved are equipped with decentralized identities. All billing-relevant key figures of the charging processes, including the tamper-proof proof of origin of the electricity, are recorded on the Energy Web Chain. In order to incentivize drivers to use the green electricity offer, this is displayed in the app of the charge point operator ChargeX and made traceable in the charging diary of the app from TRONITY, including CO2 balancing for all past charging processes.